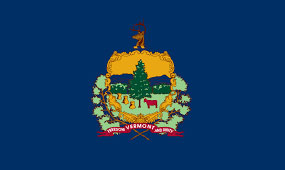 Gestational surrogacy contracts are enforceable in court. Genetic surrogacy contracts are enforceable provided at least one intended parent is a family member. The requirements for gestational surrogacy contracts are the same for genetic surrogacy contracts in the state of Vermont.
All intended parents may enter into surrogacy contracts regardless of their marital status.
Single parents may enter into surrogacy agreements.
A surrogate may request reimbursement in excess of the expenses incurred.
State law defines some of the rights of the surrogate:


A surrogate must have independent legal counsel of her choosing and the intended parents are the responsible party for payment


Both the surrogate and intended parents must undergo a psychological evaluation


A surrogate has the right to "use the services of a healthcare provider or providers of her choosing to provide care during the pregnancy."


The surrogacy contract must allow the surrogate to "make all health and welfare decisions regarding her health and pregnancy, and shall not enlarge or diminish her right to terminate the pregnancy."


The intended parents must pay for all healthcare costs not covered by insurance.


At least one of the parties must be a resident of the state.