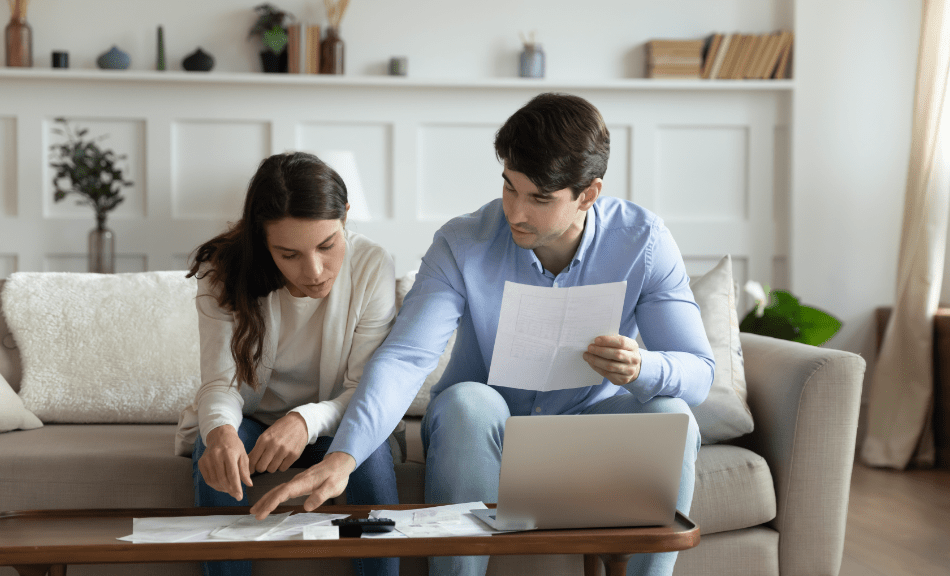 How Much Does Surrogacy Cost and Where Can You Save?
How Much Does Surrogacy Cost and Where Can You Save?
With advance planning and knowledge, surrogacy can be affordable and certain costs could even be tax deductible.
Generally speaking, the cost of surrogacy can vary depending on the US state where it's carried out, the parties involved, agency fees and other factors, but normally, the total cost can range between $90,000 and $150,000.
The good news is that with advance planning and knowledge, surrogacy can be affordable. In addition, some costs might be tax deductible so it's a good idea to consult with a tax professional when you start your journey.
To help you understand all the financial aspects of surrogacy, we've broken the expenses down to all the different factors.
Let's go over them, one by one.
Surrogacy cost breakdown
---
Agency fees
Standard fee - between $20,000 and $35,000
Surrogacy agencies charge a fixed fee for managing your surrogacy journey. The agencies provide a wide variety of services, including:
Background checks
Managing and supporting the surrogate during the pregnancy
Coordinating with surrogacy professionals
It's important to note that before you settle on an agency, make sure you understand which services they provide and which aspects are not included in the fixed fee.
---
Surrogate compensation - how much does it cost to use a surrogate?
A base fee of $35,000-$42,000 for first time surrogates
Typically, the base fee for a first time surrogate is $35,000, paid in monthly installments of $2,500. The first installment is usually paid on the first month after the detection of fetal heartbeat.

It's important to know that in the US, the cost of surrogacy depends on the state where it's carried out. The popular states - California, Nevada, Illinois, Colorado and Maryland - are more expensive and can average between $40,000-$50,000, paid in monthly installments of $4,000-$4,500 per month.
The base fee of an experienced surrogate (someone who was a carrier once in the past) is higher than that of a first time surrogate. A second time surrogate base fee is $5,000 higher on average and a third time surrogate fee is about $7,000 higher.
In addition, there's also a multiples fee: the additional cost of a twin pregnancy is $5,000 and $10,000 for a triplet pregnancy.
Carrier reimbursements include:
Maternity clothing - $500-$1,000
Lost wages reimbursement - salary-based
Miscellaneous (monthly allowance) - avg. $200 a month
Travel expenses (embryo transfer, in case of mandated bed rest, etc.) - avg. $100 per day
It's important to note that the cost of some surrogacy types, such as independent and traditional surrogacies, may be lower because they do not include the agency fees and other costs.
---
Screening costs
Starting at $1,500
The screening process is performed on both parties - intended parents and the surrogate and her spouse (if any). The procedure includes psychological screening and criminal background investigation.
Psychological screening of surrogate, spouse and intended parents - $1,000 on average
Criminal background investigation of each party - $400 on average
Medical screening of surrogate and spouse - determined by the IVF physician
---
Medical procedures
Starting at $20,000
There are two main medical procedures involved in surrogacy:
Surrogacy IVF - up to $30,000
Embryo transfer fee - $1,000

Other medical procedures include:
Ectopic pregnancy - avg. $1,000
C-section - avg. $2,500
Pregnancy termination - avg. $1,500
Selective reduction - avg. $1,000
Hysterectomy - avg. $5,000
Loss of fallopian tube or tubes - avg. $1,000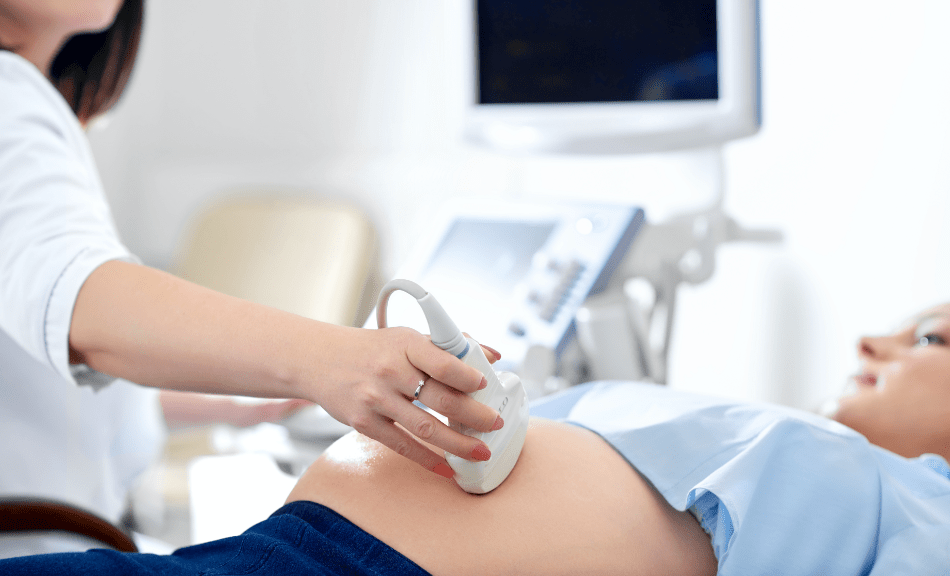 ---
Insurance costs
Can run from $10,000 to $25,000
Some insurance policies cover surrogacy, but unfortunately most of them don't.
Often, intended parents are required to purchase a policy for the surrogate, while sometimes insurance is covered in the agency's fees, but it's usually the agency's role to find and apply for the policy.
It should be noted that there are two types of insurance coverage - fertility treatments and surrogate pregnancy. In addition, in some US states insurance coverage of fertility treatments is mandatory.
---
Legal fees
Starting at $7,500
The surrogacy contract defines the rights and obligations of each party - intended parents and carrier, which is why each party usually hires a separate lawyer.
Typically, the legal process is split into two parts - the surrogacy contract, which occurs before the pregnancy, and the parentage phase, which occurs late in the pregnancy or after the birth.
The legal aspects:
Drafting a gestational surrogacy contract for intended parents - avg. $2,000-$3,000
Review of surrogacy contract on behalf of the surrogate - avg. $1,000
Establishment of parentage - avg. $4,000-$7,000
Escrow account management (management of the financial aspects) - up to $1,000
---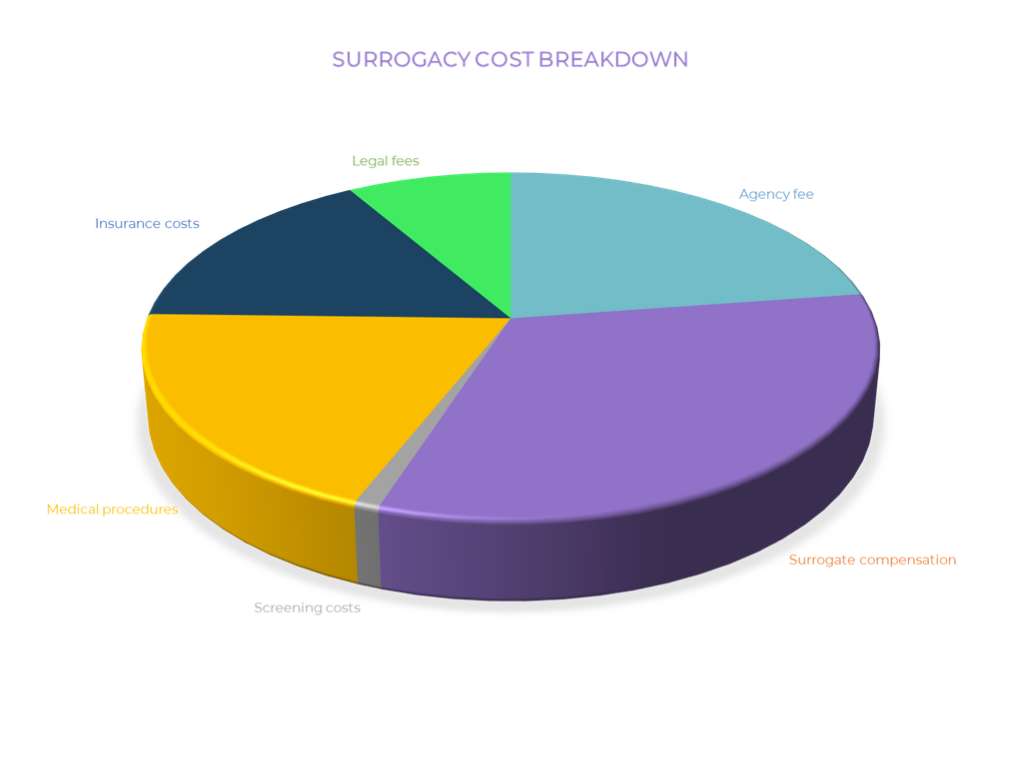 How to save on surrogacy
Some tips that can save you a lot of money:
Thoroughly compare agency prices and services with Expecting before you choose which one to go with and don't be afraid to negotiate the fee.
If you have an employer-paid health plan that includes fertility coverage, carefully compare plans when you select your benefits, if possible.
Fertility medication in the US is expensive, but in some countries, such as Israel, these prices are regulated by the government. You can cut the price of these medications by about 50%, without compromising on quality, by purchasing them overseas and adjusting your IVF cycle to shipping times.
Fertility clinics usually receive sample medication, so it's always worth asking if they can give you some samples.
If possible, choose a first-time surrogate from a less expensive state.
Although there's a lot to be said for a surrogate that is a responsible adult with a job. But, since there is always the possibility your carrier will need to go on bed rest, if she is not employed it can save you a lot of money.
Get information about financing surrogacy
Consult with your agency on ways to lower any surrogate-related fees.

Thinking about surrogacy? Let's start by finding the perfect surrogate and agency for you.