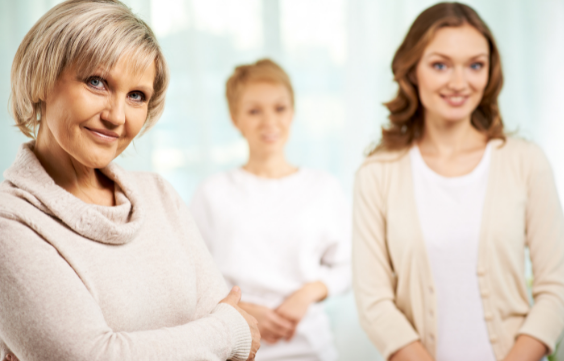 With or Without an Agency – Which Surrogacy is Better?
With or Without an Agency – Which Surrogacy is Better?
What role does a fertility agency play in the surrogacy journey and what's important to know if you're considering an independent surrogacy?
The surrogacy journey is quite complex and has numerous legal, financial and medical aspects. Some people feel they can manage such a journey on their own, while most find it daunting and overwhelming. That's exactly where the surrogacy agencies come in with their knowledge, experience and support systems.
So how would you know whether using an agency is best for you? Here are all the details that will help you make an informed decision.
Is Working With An Agency Mandatory?
No, working with an agency is definitely not mandatory. However, it is generally considered convenient and safer to work with an agency, since they offer so much help.
When there's no agency involved, you will need to work with an attorney and coordinate the visits to the fertility clinic, the check-ups, the tests and all the other moving parts of this complex journey. In other words, it means you would have to do the extra legwork yourself.
Also, the surrogacy journey is generally unknown and usually there are quite a few surprises along the way. Naturally, when things go smoothly all is well, but what happens when you encounter issues?
For example, what do you do if, for whatever reason, your chosen surrogate cannot go through with the process and you need to find a new one? Or if the surrogate is put on bed rest for the remainder of the pregnancy? When you work with a competent agency, it's their job to come up with the best solutions and deal with any issue that might occur.
The Pros Of Working with A Surrogacy Agency
The decision whether to use an agency is significant and will impact the entire surrogacy process, so it's important to know exactly what you're getting when you choose an agency.
Generally speaking, the role of the agency is to allow intended parents to focus on and enjoy the process as much as possible, while the agency takes care of all the technical details and complexities of surrogacy. For that purpose, surrogacy agencies make sure the process is safe and that both intended parents and the surrogate are legally protected.
With or without an agency, surrogacy is a very emotional process but when you add an experienced agency to the mix, the stress levels are much lower. The first step in the process of finding the right surrogate is especially stressful, because it involves processes such as medical, psychological and emotional screening, as well as background checks, to ensure the surrogate is ready for what's ahead.
Although the services offered by surrogacy agencies vary from one to the other, usually they all provide the following:
Screening prospective surrogates to ensure they're ready to take on the physical, psychological and emotional commitment of being a surrogate. This includes a medical workup, at least one counseling session with a psychologist to determine whether they're emotionally ready for the challenges ahead, and sometimes also an in-home assessment by a licensed social worker.

Agencies also make sure that prospective surrogates meet certain criteria, for example, that they are between the ages of 21 and 45 years, have a healthy BMI, non smokers, have at least one previous successful pregnancy with no major complications and no more than a certain number of Cesarean births.


Intended parents are also sometimes screened to ensure they are ready for this huge commitment, both emotionally and financially, and to make sure they have a clean criminal background.


Conducting surrogate background checks including drug, criminal and child abuse history.

Providing ongoing support throughout the process to both parties, including counseling.


Coordinating clinic visits and meetings with surrogacy professionals (such as attorneys and counselors).
In addition, agencies are pros at matching surrogates with intended parents (or vice versa) and that can save both intended parents and gestational carriers a lot of time and stress.
It's also worth mentioning that some surrogacy agencies provide all of the services under one roof, while others provide some of them in-house and then refer intended parents to professionals they know and trust. Generally, the all inclusive service tends to be more expensive, but is also a lot less stressful.
The Pros Of An Independent Surrogacy
In an independent surrogacy, the surrogate and intended parents or parent go through the entire process independently, without the help of an agency.
In most cases, carriers and intended parents who choose this surrogacy type are either biologically related (a process called traditional surrogacy) or know each other somehow. Since the major step of finding the right surrogate is already completed, the parties will then need to sign a legal agreement and hire the necessary surrogacy professionals.
Still, there are those who opt for an independent surrogacy even though they need to find the right match and take care of all the background checks and screenings themselves.
Generally speaking, there are two main reasons for going it alone:
The main reason people prefer an independent or private surrogacy is financial. Naturally, by managing and coordinating the entire process themselves, intended parents can save on agency fees and lower the overall the surrogacy cost.


Being responsible for all the logistics, communication and coordination usually handled by agencies means both intended parents and surrogates have more control over the process and some people prefer it that way.
It's also worth noting that in many cases, the bond between the intended parents and their gestational carrier can actually be stronger and closer in private surrogacy, because all parties need to work closely together from start to finish and there are a lot of logistics and requirements in between.
So, Should You Use A Surrogacy Agency?
The services agencies provide can be summed up to one word: support - medical, emotional and legal. So basically, the question you should ask yourself is whether you feel you need the support agencies provide or you feel you're ready to manage the process on your own.
Want to talk with a surrogacy agency?