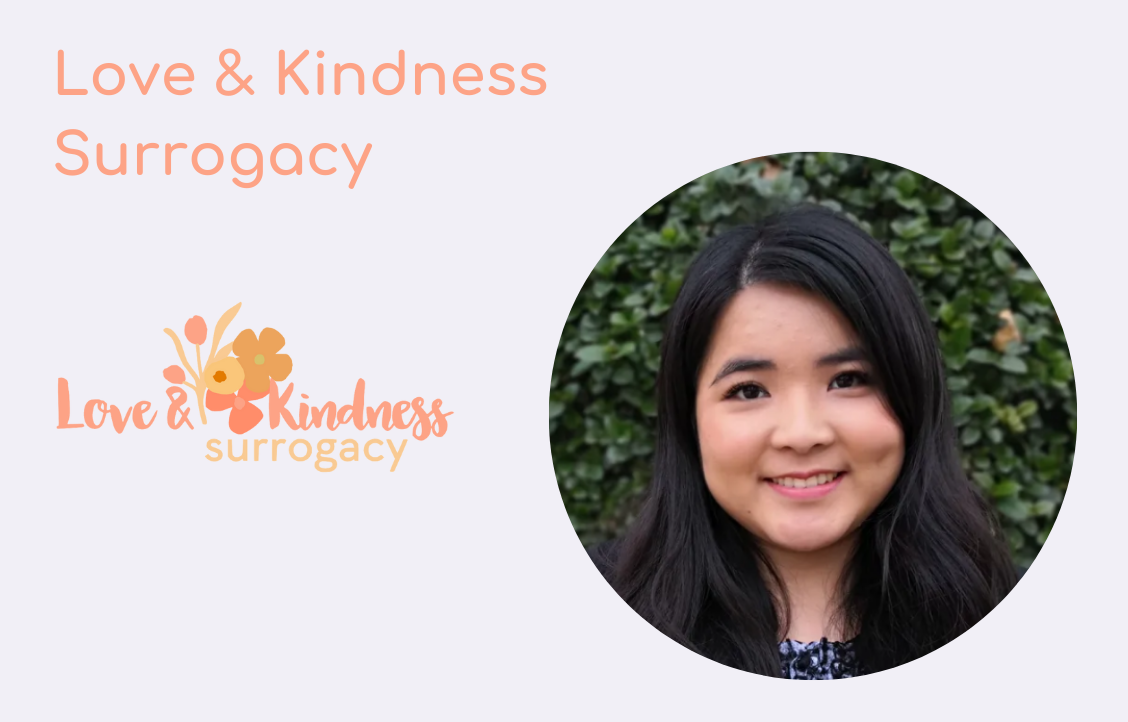 In the Spotlight: Love & Kindness Surrogacy
In the Spotlight: Love & Kindness Surrogacy
A commitment to kindness and communication, and a belief that whole-hearted love for diversity goes a long way in the fertility industry.
In a nutshell. Low, reasonable costs; A strong focus on the basics, which is serving people with the purest heart and doing what is the best for the clients, be it intended parents, surrogates, or egg donors.
Founder and Program Director. Jasmine Hsieh
In Love & Kindness Surrogacy we strive to keep the costs as low and reasonable as possible, but we also offer unparalleled benefits to our surrogates, like guaranteed mental health and doula services, as well as competitive and fair compensation. We believe in being personal and providing the tight-knit team feeling for our surrogates and intended parents.
We also commit to treating the clients exactly how we would want to be treated if we were the client ourselves. On the technical side, we have a Client Portal in both desktop and mobile version, where we upload documents and updates to intended parents, and it also allows surrogates and intended parents to instant message in a safe and protected environment.
I believe that a commitment to kindness and communication, and a whole-hearted love for diversity goes a long way in this industry. Intended parents and surrogates come from all walks of life - so it makes sense that beyond just communicational and organizational skills, agency staff also need to be inclusive of people with a variety of gender identities, sexual preferences, and outlooks on life.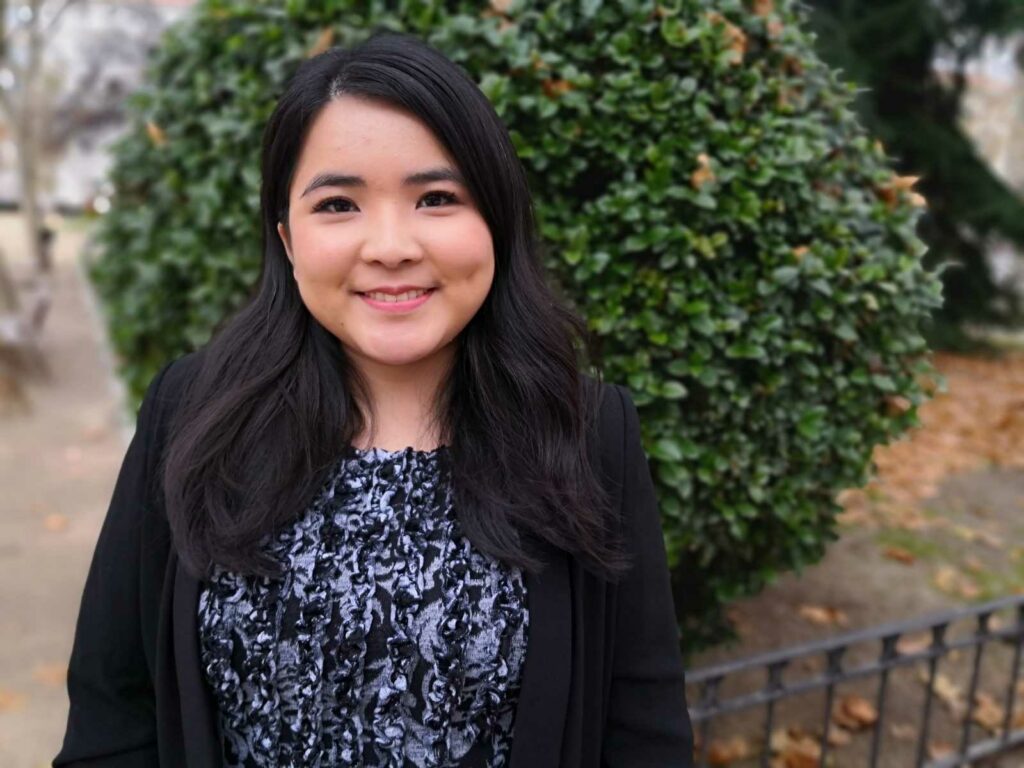 The Story
I was an egg donor for five different families when I was in college. I've always known egg donation and surrogacy exist, but that was my first personal experience with it. It is an amazing feeling to know that there are cute kids out there that I helped bring to this world. I was also recruited to work in this field when I was a senior in college because of it.
I had ample experience working directly with intended parents and many, many agencies in the first chapter of my career as a liaison and translator. What really prompted me to start my own agency - Love & Kindness Surrogacy - is really just a pure desire to focus on the basics, which is, serving people with the purest heart and doing what is the best for the clients, be it intended parents, surrogates, or egg donors.
My liaison and translation work exposed me to many instances where I feel like the agency made their concern with maximizing profit in mind. And I get it - we all need to make a living somehow, but many times I wish the clients (mostly intended parents, since they were the ones I worked with the most) could be treated with more kindness. I know it sounds cliche and maybe a bit naïve, but to be able to just focus on helping people was my inspiration for founding Love & Kindness Surrogacy.
The Costs
In terms of surrogacy it depends on a variety of things - whether a surrogate has been a surrogate previously and where she lives are two factors that can impact her base pay. Likewise, a more complex surrogacy journey can lead to higher costs. In general, through, Love & Kindness Surrogacy intended parents can expect to pay anywhere from $75,000 to $123,000 for a surrogacy journey. 
For egg donation services, intended parents can expect to pay $11,000-$38,000, depending on medications, travel expenses and more.
My Tips
When intended parents start their egg donor or surrogate search, I would say that what's needed for success is keeping an open mind as much as possible and also sometimes a leap of faith. It's rare that a surrogacy journey goes exactly as expected, but it's part of the process and that's why we're here to help.
Understandably, some intended parents want to maximize their chance of success by eliminating as many risks as possible, but they may end up missing out on great opportunities or delaying their journey for an unnecessarily long time.
Assuming you will already have done your research and found a great agency to work with then just understand that while perfect-on-paper-surrogates exist, it's more about the connection between you and your surrogate than the checkboxes she can fill. Find an agency and a surrogate who are both kind, committed, and trustworthy.
Also, I want to tell intended parents considering independent journeys that such journeys can and have been pulled off successfully. But if something goes wrong in a journey, I think most intended parents and surrogates appreciate having experts at their back.
For example, we recently had a clinic instruct the surrogate to begin meds for embryo transfer, when the legal hadn't been completed. If it was an independent case, how could the surrogate have known to not follow the clinic's instructions? The surrogate expressed her great appreciation towards us as she had considered to be a surrogate independently before, but now that she is in the process she cannot imagine how lost she would've been without our guidance and support.
If the intended parents would really prefer to do it independently, I would highly recommend them to do as much research as possible, never assume and always ask, always cross-check with the professionals - attorneys, doctors, escrow account managers, and insurance brokers - to make sure they are getting correct information and are on the right path, every step of the way.
Heartwarming Anecdotes
Every intended parent or parents we worked with left a mark on our hearts. Whenever I randomly think of previous clients who are now parents, it always warms my heart .
There is a couple who in their own pregnancy as newlyweds suffered severe complications during the pregnancy, to the extent that the wife could no longer carry another child and the doctors estimated their son would not live past 2 months. They were very proud that their son lived past the 1 year mark before he passed away. I still remember how the wife shared stories about their boy and how proud she sounded during our initial consultation. They had decided not to be sad, but to instead celebrate that their son was a fighter and that they gave him as much love and a good life as they possibly could. We were able to match them with a surrogate quickly and they fortunately had a smooth surrogacy journey. They are now parents to their second child, a 15-month-old precious little girl.
I can also share a time when I cried upon hearing that an intended father, who had just become a dad, named his son after the surrogate - the surrogate's last name was the son's first name. It was just the most touching thing ever!
Present and Future
Many agencies are facing a lack of surrogate interest right now, which has extended wait times for intended parents' journeys. It makes sense: it can be scary to begin new things during uncertain times.
But while we are in a pandemic, I want to make sure people know that it's not unwise or unreasonable to start their surrogacy journey now. Every clinic has adapted their policies and hours and safety precautions are being taken in abundance. We've also implemented a new measure personally, where we'll do customized searches for surrogates and won't charge intended parents until we find a match.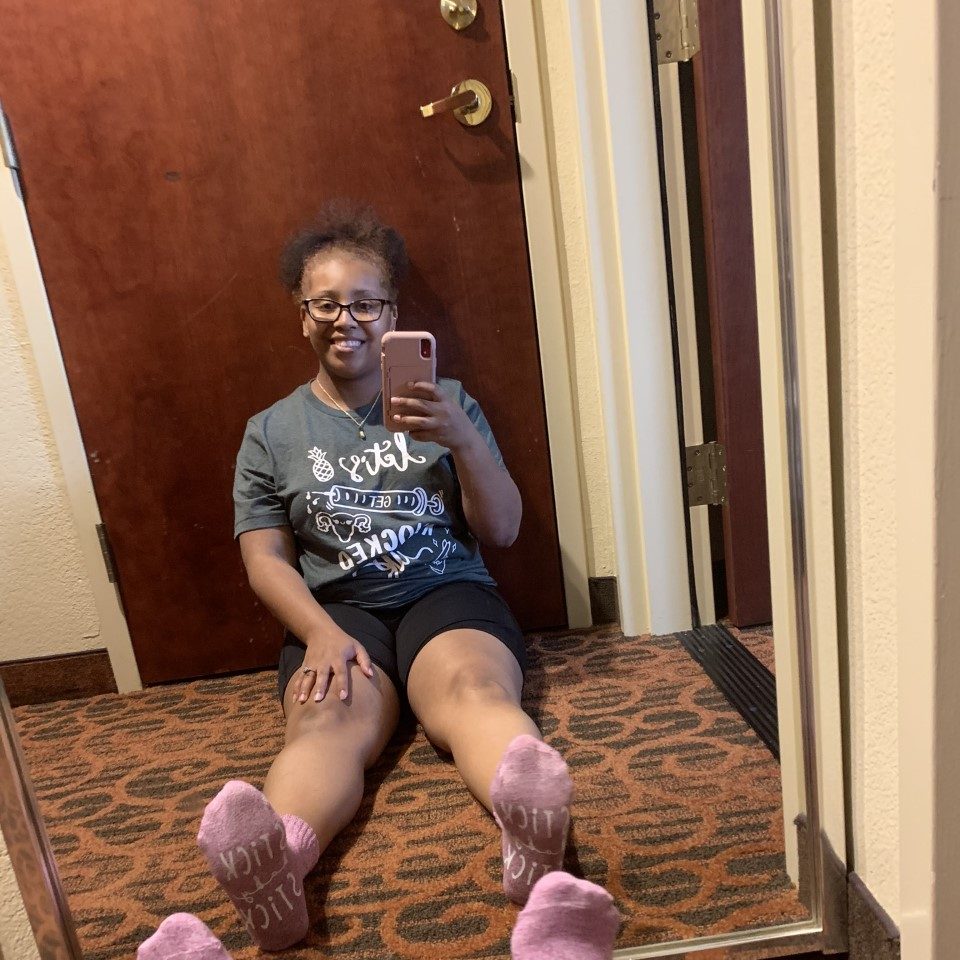 Like all industries, COVID-19 has thrown US surrogacy a curveball. So, our immediate goal is to prioritize the safety and stability of our staff and our clients.
I want to continue growing our business, because our mission means so much to me - helping people struggling to create or grow their families is what I most enjoy doing.
We want to exponentially increase the number of surrogates and intended parents we connect, while continuing to offer affordable journeys and industry-leading care.