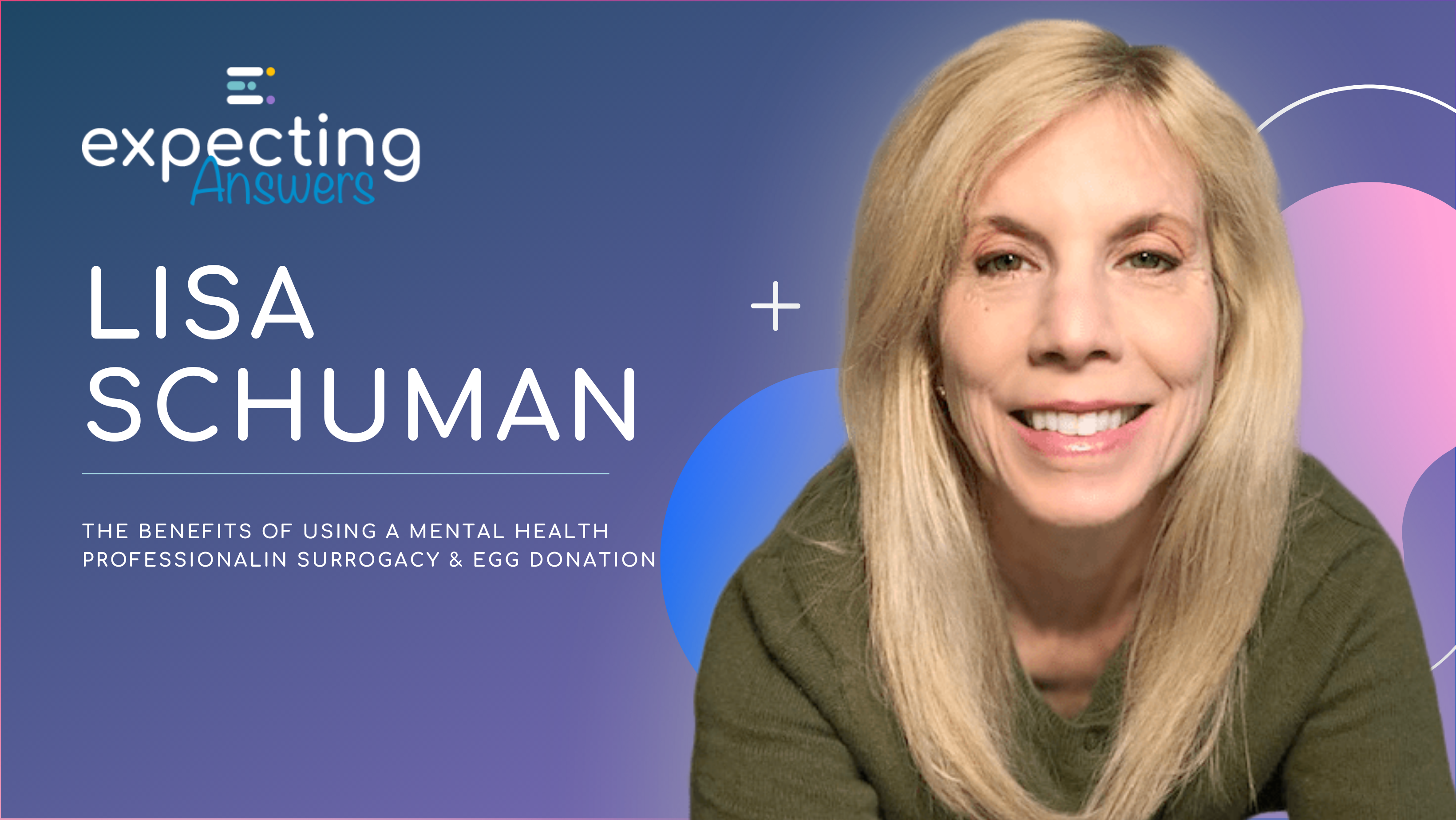 The Benefits of Using a Mental Health Professional in Surrogacy & Egg Donation
The Benefits of Using a Mental Health Professional in Surrogacy & Egg Donation
Did you know that before you make the final decision on a potential surrogate or egg donor, you have the right to ask for a private psychological screening even if you're working with a fertility agency or clinic? Many intended parents aren't aware they have that choice or realize how important the psychological screening really is.
Therapists with an expertise in fertility provide three types of services that can help make the complex and challenging surrogacy journey run more smoothly.
1. Surrogate and egg donor screening
The psychological screening's purpose is to make sure you and your chosen surrogate or egg donor are indeed a good match, not only medically.
If you are able to use an open donor (some clinics do not have donors who are willing to be open, but you can usually use outside sources like Expecting.ai), before you make your final choice it's important to make sure that you and your surrogate or egg donor have similar expectations from the journey ahead and that you agree on the type of relationship you will have.
"I think that the first thing to think about is to make sure that the donor is screened properly. The donor needs to be screened medically and psychologically, properly. Sometimes donors do not have proper screenings. There was an article…in the Wall Street journal about someone who committed suicide and it turned out that his donor also had mental health issues. There have been many court cases where people discover that their donors have psychiatric or medical issues that have not been disclosed. That is why we need to make sure that they have proper screening," explains Lisa Schuman, a mental health professional who has been working in the family building field for over two and half decades, and the founder of The Center for Family Building. Her program provides resources to help intended parents have an easier journey to parenthood.
"With a surrogate and an egg donor you are looking for different things, right? But in both of those cases, the agency should follow the guidelines put forth by the American Society for Reproductive Medicine, which include psychological screening by a qualified mental health professional and also a test called a PAI: personality assessment inventory, or the MMPI. Those are objective tests [that] are very important, because even though there is no bullet-proof solution, it is essential to screen for psychopathology. Also, there are indicators for deception in both of those tests. This is important because if the donor is lying on the test, either trying to impress the therapist or trying to hide aspects of themselves they don't want anyone to see, they could also be lying about their medical information. Ideally, the patients should have an objective person screening the donors and surrogates so there is no incentive to pass them."
2. Emotional support
What's the best way to address questions from family members, friends, colleagues and even your kids? How can women (and men) cope with the emotional impact of infertility? How can you maintain your relationship during the emotional rollercoaster that is the fertility journey? How do you determine what type of egg donor/surrogate-intended parent relationship is right for you?
There are many questions that come up during the journey to parenthood and most of the people who went through it say that it's not easy to find all or any of the answers alone.
"...this is part of the guideline of the American Society for Reproductive Medicine, that before anyone embarks on a donor conception journey or a surrogacy journey, they have an educational consultation with a qualified mental health professional. It's important for them to make sure that they understand the long and short-term implications of their decision for themselves and their future children, how this decision will affect them later, how to understand issues such as talking to their children about their origins and to be educated on many things they may have not thought of yet," says Lisa.
"It is important to avoid regret when possible and to feel prepared for a good journey. Education is a vital part of this. I have had many people come to me years later saying, 'I regret doing it this way', or 'I wish I could have done this differently' and 'if I had only known I would have done something differently'. And it's a shame, it really doesn't have to be that way."
3. Support groups
There's something about being a part of a group. Many intended parents who completed their journey say they wouldn't have made it through if they didn't have the support of a group of people who went through the same process.
Support is super important and luckily, there's an abundance of online and real-world communities intended parents can join. For that reason, Lisa holds a donor conception support group that meets weekly.
"You have to have a support system. You cannot go through this alone," says Elena Ridley, an influencer who turned to egg donation to build her family, in our Expecting Answers interview. "Friends and family are always a good start, but finding a community that you can truly connect with and that knows exactly what you're going through will truly get you through so much of what happens when you're infertile. Whether it be an online or an in person community - find your community, find your village."