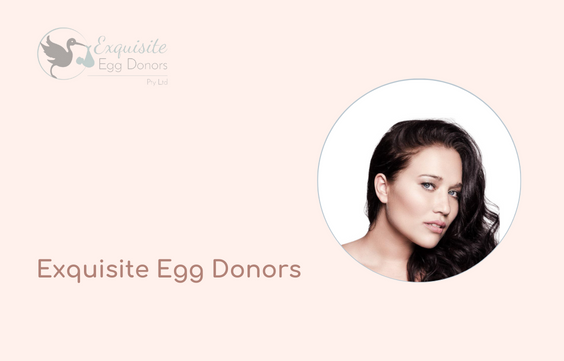 In the Spotlight: Exquisite Egg Donors. A Personalized and Transparent Approach to Egg Donation
In the Spotlight: Exquisite Egg Donors. A Personalized and Transparent Approach to Egg Donation
Exquisite Egg Donors is an egg donation agency that provides a personalized and transparent approach to egg donation for intended parents and donors. Founded by Junette Syster, a mother of two boys who herself donated eggs, the agency offers a range of options including known donors, fair compensation, and support for donors throughout the process. Exquisite Egg Donors works closely with the clinic medical team to ensure a smooth and well-looked-after process for donors, including coordinating their travel and rest periods. With their dedicated and experienced team, Exquisite Egg Donors aims to make the egg donation process more transparent and rewarding for both donors and recipients.
For couples or individuals who are struggling to conceive a child, egg donation can be a life-changing option. However, finding the right egg donation agency can be a challenging and emotional journey. Exquisite Egg Donors was founded to provide intended parents with a unique benefit: the ability to choose their ideal egg donor regardless of where she lives. Unlike most agencies that handle local egg donors, Exquisite Egg Donors works with traveling international egg donors, offering a very diverse pool of donors and a lot of flexibility when it comes to the location of the egg retrieval.
Founded by Junette Syster, a mother of two boys who herself donated eggs for several families and remains in contact with those that wished to, Exquisite Egg Donors is composed of a small group of experienced egg donors who believe in a better and more open approach to donating. The team has donated for international intended parents, and together their donations add up to over 12 different countries. With their collective experience, they recognize the importance of allowing intended parents to obtain or impart a level of information that they and their future children are comfortable with.
Known Donors: A More Informed Decision
One of the options Exquisite Egg Donors offers is the use of known (or open) donors. In contrast to anonymous donors, using a known donor allows the intended parents far more information about the donor that can help them make a more informed decision. Donors provide information such as hobbies, area of study, personality, and family details that recipients would not be able to access with an anonymous donor. The recipient can also choose to have a more in-depth screening process, and sometimes even meet the donor for a zoom conversation.
Fair Compensation and Support for Donors
In addition, Exquisite Egg Donors strongly believes that the donor compensation should be fair and reflect the gift that she is giving. The agency limits their donors to six donations, and once they reach this number, they are no longer offered. Donors are fully supported and supervised throughout the process by the team, and should any candidate not pass screening, alternate candidates are offered until the intended parents are happily matched.
Exquisite Egg Donors works closely with the clinic medical team to ensure that the stimulation process proceeds according to plan. Donors undergo genetic and basic blood screening as required by the selected clinic and 4-5 scans during the stimulation process. They also have a coordinator from Exquisite Egg Donors to assure that the donor is well looked after during the traveling period and to accompany her to her egg retrieval. Their donors have a resting period before returning home again, and her travel is no longer than 7 days from when she leaves her country of residence.
Egg donation is a complex and often emotional process, and it is important for both the donor and the recipient to carefully consider the legal, financial, and emotional implications of the decision. Exquisite Egg Donors recognizes this and takes a more personal approach to egg donation. Their pre-qualified donors are dedicated, informed, and eager to help recipients create their family, and the agency aims to provide them with a smooth and rewarding experience.
With the help of Exquisite Egg Donors' experienced and dedicated team, intended parents can feel confident in their choice of egg donor and the egg donation process as a whole. From the start of the process to the end, they provide ongoing support and guidance, making sure that everything is done according to plan. The agency's focus on transparency and personalized service has made them a go-to choice for intended parents worldwide.
In conclusion, Exquisite Egg Donors provides a unique and personal approach to egg donation that sets them apart from other egg donation agencies. Their international donor pool and dedication to transparency and fair compensation give intended parents more options and greater peace of mind throughout the egg donation process. With their experienced team, Exquisite Egg Donors is committed to providing a rewarding and positive experience for both donors and recipients.