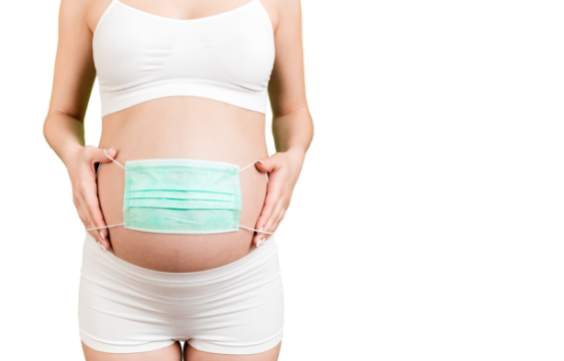 Surrogacy In The Time of COVID
Surrogacy In The Time of COVID
In the midst of the COVID-19 pandemic, surrogacy might seem overwhelming because of the limited access to vital services and keeping yourself safe from the virus. Even though the government has gradually eased travel restrictions, surrogacy still involved obstacles.
The surrogates, egg donors, and intended parents have to adapt to the shifting regulations during the COVID era. If you are opting for gestational surrogacy, there is a risk of contracting the virus since the entire process involved visiting the clinic to donate the egg and then the embryo transfer procedure. It becomes pertinent to follow the Safety protocols to ensure that all parties involved are maintained.

Is It Wise to Start the Surrogacy Process During COVID?
Many people are debating if it's best to pursue surrogacy during these trying times. The decision is totally personal. However, you must remember that the average time for completing the journey is between 18 to 12 months. The future of the pandemic is hard to predict.
If you are emotionally and financially ready to start this journey and grow your family, nothing could stop you from getting started.
It's not just the intended family that has to think about the process, the surrogates have to make a decision wisely as well. The surrogacy timeline for a surrogate is shorter compared to the intended parents. But the process can be emotionally taxing because there is no timeline for the availability of the vaccine.
Several surrogacy agencies are supporting donors, surrogates, and parents during these trying times to pursue their journey. As you talk to an agency and understand the protocols to be followed, you will have a clear picture of whether this journey is suitable for you during the onset of COVID.
What Has Changed?
Clinics are now adopting strict precautions to minimize the risk of the infection for its employees as well as the surrogates.
Those who wish to become a surrogate must fill questionnaires before the appointment to ensure they are not at a higher risk for exposure. The patient might have to wait in their vehicle until it's time for their appointment. Some clinics suggest the intended parents to use a video conferencing platform for watching the transferring process.
The surrogates get tested for COVID-19 before the transfer of the embryo. If the patient is tested positive, the embryo transfer is canceled.
There is no harm in becoming a surrogate during COVID, provided that all precautions are followed. For more on the process, check out Expecting.