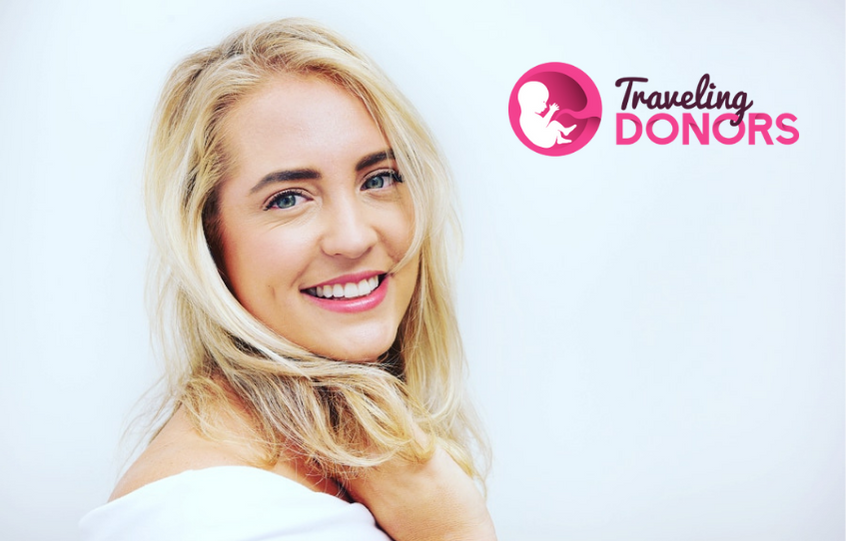 In the Spotlight: Traveling Donors
In the Spotlight: Traveling Donors
After she donated her eggs twice and had two very impersonal experiences, Genevieve Uys embarked on the journey of founding her own agency.
In a nutshell. Premium traveling egg donors at very affordable prices; comprehensive care and support.
Founder and head of agency. Genevieve Uys
With Traveling Donors, borders are no issue. The agency works with international egg donors and intended parents can choose if they want the egg retrieval to be performed within or outside the US.
Traveling Donors also offers a dedicated paid search, searching internationally through their smaller partner agents and running a dedicated social media search campaign focusing on the specific country of origin for the type of donor the intended parents are looking for. The search fee is $2,500 and extra $500 goes towards the social media ad campaign budgets.
Genevieve Uys, the well-respected founder and head of Traveling Donors, is dedicated to providing the best customer service and patient care.
Her no-nonsense philosophy has got her to where she is today: the owner of a bootstrapped brand that has been built from the ground up and brings transparency and empathy to the egg donation process.
The Costs
Going through an egg donation program with Traveling Donors in the US, everything included, can be anywhere between $13,500 and $15,000, depending on the egg donor. The final price depends on flight prices, accommodation, what time of year the donor is traveling, if she has to be there for the full 15 days or if she's only coming for 10 days, which means she can start her stimulation in her home country. The price also includes all the donor stimulation medication, which can cost up to $6,000 in the US, but in other places, such as South Africa or Europe, it can be about 75% cheaper than the US. 
The Story
Genevieve's first egg retrieval took place just after her 21st birthday. She'd witnessed a relative go through the process of IVF and she was immediately drawn towards the cause. Having had two very impersonal experiences at a local agency in South Africa and one internationally, with no emotional support, guidance or follow-up after the egg retrieval was complete, she sought out to find an agency that cared equally for the donor and future-parent.
A trip to India for her second egg collection soon followed and proved to be an equally bleak experience. With little to no success finding a supportive agency, Genevieve embarked on the journey of founding her own, first Traveling Donors and now The Fertility Co - online specialist in the international distribution of IVF Medication.
Having gone through many of the processes herself, Genevieve was and still is empathetic and dedicated towards ensuring the support of those undergoing the same processes. Personally, she has donated to four families across the globe and is responsible for 9 live births. Moreover, she has donated to the same family twice to provide them with a sibling to the first child.
Describing her feelings about being a DNA-mother to many children, Genevieve said being an egg donor is a rewarding experience, especially when she got to fulfil her recipients' dream of building a family.
Currently, Genevieve is set on achieving her vision of providing affordable and comprehensive care and support to donors and intended parents around the world.
If you're looking for very specific characteristics, Genevive will do everything in her power to find your ideal match and will assign a dedicated case manager who will scan every available resource to make your dreams come true.
Genevieve has done something truly unique in creating an agency that embraces transparency of costs. She fully understands the complexities and emotional difficulties that accompany the process and it is for that reason that she does what she can to alleviate the financial pressure on future parents. Clients are also given full access to case managers at all times, because the ultimate goal is to give future parents a happy, healthy baby.